The One Where I Paint Dragons
If you like fantasy art, and if you like dragons, and if you like the idea of fantasy cover art with dragons painted by me, then this post is definitely for you. ; )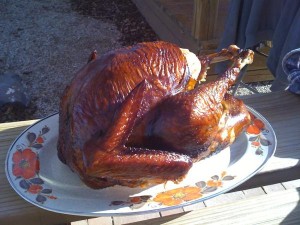 Hiya inklings! I'd intended to post this before I left town for Thanksgiving, but what with last-minute arrangements for household felines as well as the babying of a raw turkey, said intended blogpost did not happen.
(By the way, this year's Thanksgiving celebration took place at a KOA Campground in Lubbock, Texas. Ed smoked the turkey, and the rest of the meal prep happened on the stove and 1ft² countertop in an RV. We washed the dishes in two pans of hot water on a picnic table. My Thanksgiving in an Army mess hall has now been bumped from 1st place to 2nd in the Most Unique Thanksgiving Memory category.)
It's worth noting that I had three posts in mind to write before I left. As you might have noticed, none of them happened. So you'll be hearing from me several times this week. This might or might not flip your bangerang switch. If it does, please do let me know. I get excited about people getting excited about my blog.
If it doesn't, just don't bogart my bangerang. We'll all be happier.
So. The one post I wanted to write concerns this: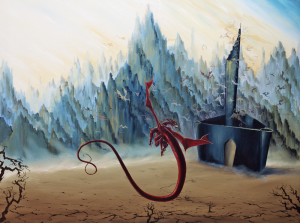 This, my lovelies, is the cover art I painted for Aaron Pogue's upcoming fantasy novel The Dragonswarm (December 2011!). If you wanna know what the title refers to, all you gotta do is click the image to embiggen.
To date, this is the best dragon painting I've ever done. It's water-miscible* oils on canvas, 30in. x 40in. I should've counted my hours; I forgot to. But I worked on this for the better part of 6 weeks.
If you were guessing, you might guess that the crimson dragon was my greatest challenge. Indeed, that dude was not easy. He started life as the outline of a dragon flying in at a completely different angle…and, because I didn't have time to paint for a week or so, he dried that way. When I came back to him and decided I'd done him all wrong**, I had to paint over the part I'd messed up. Which meant mixing paint to match the background. Which wasn't easy. And blerg.
But.
If you were guessing, you'd be wrong. Because the teensy dragons were actually the greater challenge. Do you have any idea how hard it is to render dozens of tiny little dragons in variegated flying formations with oil paint? I'm willing to bet you don't. Because I didn't. Strangling Aaron ; ) wasn't an option, so I girded up my loins (ooh la la) and got 'er done.
When done, I sat back and heaved many sighs of relief and hmmm'd much satisfaction to myself. Accepting the challenge had me fluttery with nerves. Meeting the challenge had me from warm-fuzzy to hot-glowy. This painting was FUN. And the best part is that once I was finished, I didn't want to strangle Aaron anymore.*** Yay, everybody wins!
Amy of Amy Nickerson Design is working on the trade dress. She did the trade dress for my novels, too. She pretty much rocks.
Another of my dragon paintings adorns Aaron's first fantasy novel, Taming Fire. Taming Fire is a bestseller at Amazon, having sold 30,000 copies since its June 2011 release. It's spent over 100 days on the Top 100 Best Sellers in Science Fiction and Fantasy.
I like to think my art had even just a little something to do with that. ; )
________________
*Water-miscible oils are oil paints (and linseed oil) that have been chemically altered to bond with water. Regular oils require me to use more toxic stuff like turpentine or turpenoid. I *like* not breathing toxins. Oxygen is kinda my friend.
**TWSS. *gigglesnort*
***Concerning the strangling-of-Aaron desire, I might be exaggerating for dramatic blogging purposes.